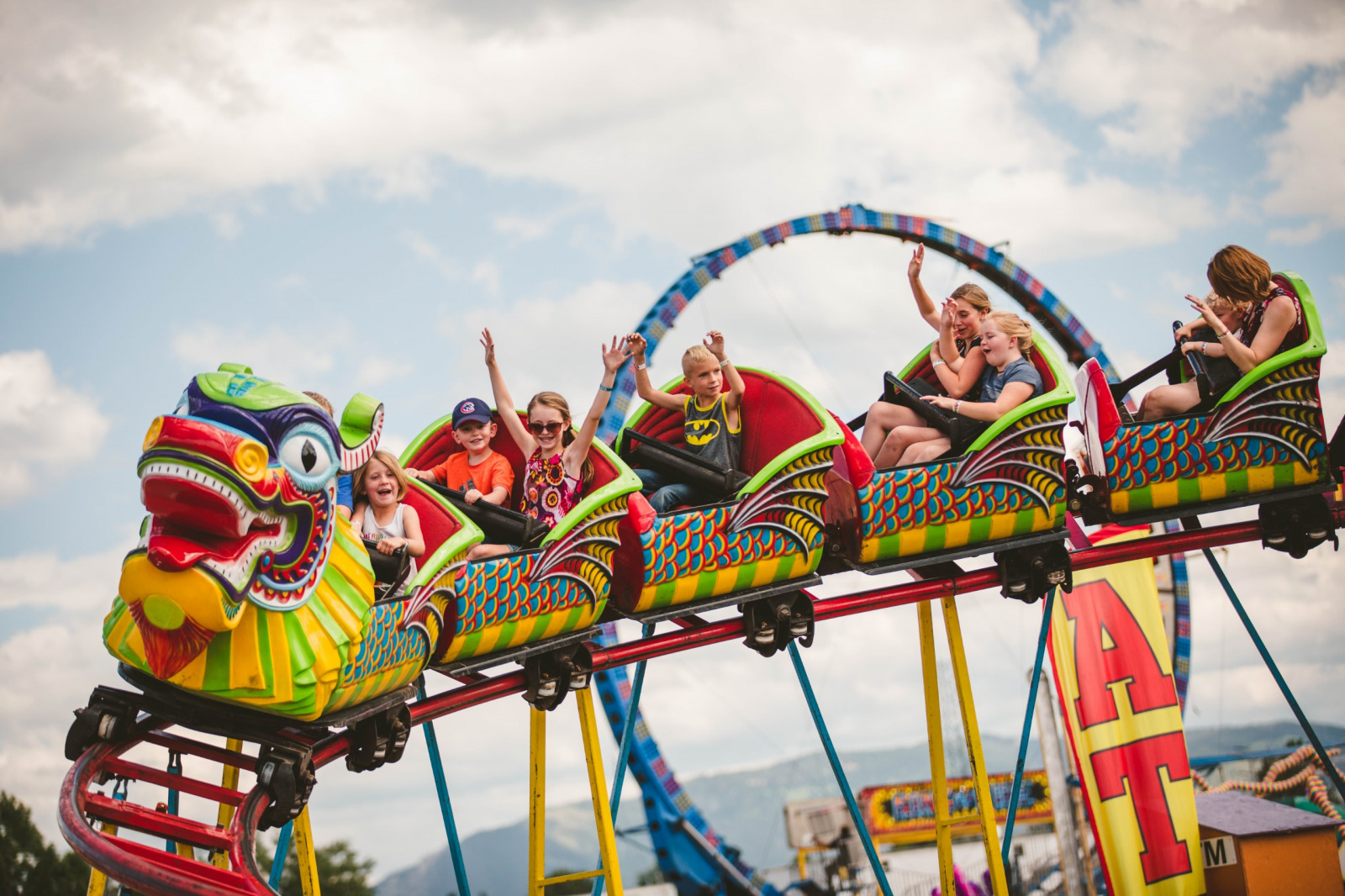 SUMMER TIME IS FAIR TIME!
2021 Big Sky Country State Fair
BACK BETTER THAN EVER!
July 21 - 25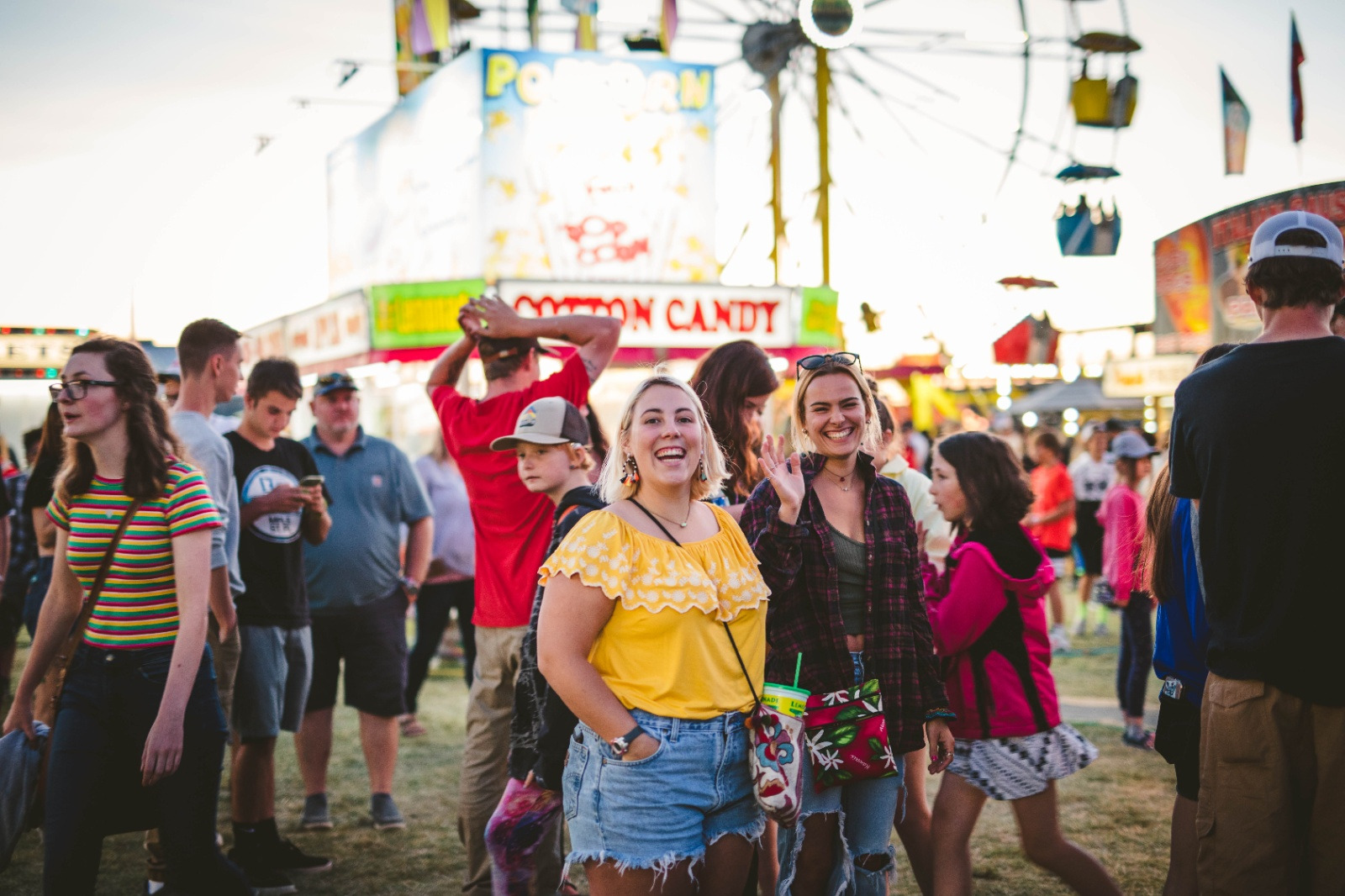 YOUR PERFECT SUMMER DAY
Need a dose of fun? Indulge in your favorite fair foods, experience the thrill of the carnival, and take in live entertainment! Enjoy family fun starting Wednesday, July, 21st; gates open at 11 am and close at 11 pm daily (6 pm on Sunday)

Enjoy nationally recognized talent, NELLY, GRANGER SMITH, and TRACE ADKINS during the night shows on the 21st -23rd. With the addition of the new Silver Bullet Stage, we are offering nightly performances by live, local bands, along with music from the Everly Brothers on the Treasure State Stage daily. Don't forget to check out our new Fair Market Stage, where the Chicago Dancing Honey Bears will be performing daily!

With over a hundred years of tradition, the Bozeman Roundup Ranch Rodeo will be held on Saturday, July 24th. Come back Sunday, July 25th for the Barnyard Brawl: Muttom Bustin', the calf scramble, and the chicken chase for the kiddos!

The Fair will also feature several fun-filled and animal-packed activities in the Morrison-Maierle Pardners Corral: Freckle Farm petting zoo with pony rides and turkey races; Reptile Adventures; Extreme Dogs; Cutest Show on Earth; Kids Pedal Pull; Tyzen – Master Hypnotist, competitive exhibits, and workshops; blacksmithing demos and more!

Make sure you head over to the motorsports area for extreme Motocross by Octane Addictions, The Mud bog, and the Hill 'N Hole, to name just a few! NEW this year is the American Minor League Ninja course happening Sunday! No fair is complete without visiting the livestock barn! This year the livestock barn will have animals in the barns all week long.
More About the Big Sky Country State Fair!
The Big Sky Country State Fair offers a variety of guest services including Family Rest Center in Exhibit Building 2, Qualicare Assisted Transport, six ATMS, and ADA parking located in Oak and Tamarack Lots near A and B gates.


Hours of Operation:


A Gate
Wednesday, July 15 – Saturday, July 18: 11 am – 11pm

Sunday, July 19: 11 am – 6 pm
B Gate
Wednesday, July 15 - Friday, July 17: 7 am – 11 pm

Saturday, July 18: 8 am – 11 pm


Sunday, July 19: 8 am – 6 pm
C Gate
is for contestant and media use only – No Cash Accepted.
On-Site Parking


Please enter from Oak Street at the East Oak entrance by the baseball stadium.
Parking is available in the Oak Lot (for B Gate access), or you may continue on to the Tamarack Lot off of Tamarack St. (for A Gate access).
Parking will fill up quickly!
Get Tickets